FLOW CONTROL
---
GLASS AND TUBING FOR LEVEL GAUGES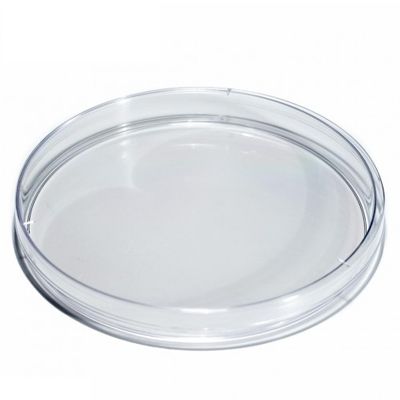 Glass and Tubing for Level Gauges
Annealed Borosilicate - Clear
Good for normal service where one surface is heated to a maximum temperature of 446°F (230°C), using 1/4" or thicker glass. The temperature difference between ambient and process should not exceed 150°F.
Tempered Borosilicate - Clear
Recommended for use where higher pressures are required than can be obtained with Annealed Borosilicate. Maximum service temperature is 500°F (260°C). No corrosion to surface, nor severe chill can be tolerated.
Cobalt Blue Furnace - Blue
Used to reduce glare when observing flame, smoke, and ash intensity in power plants and marine boilers. Thickness up to 1/4".
Vycor - Clear
Can be used continuously at 1652°F (900°C). The temperature difference between ambient and process surfaces should not exceed 600°F. Thickness up to 1/2". Excellent optical properties.
Fused Quartz - Clear
For industrial and laboratory applications. Can be used continuously at 1742°F (950°C). Commercial Grade is standard. Optical Grade is available.
Pyroceram - Amber Tint
This transparent glass-ceramic material will not delaminate at elevated temperatures. Available in 5 mm thickness only. Mainly used in furnaces.
Glass For:
Furnaces, Ovens
Observation Equipment
Flow Indicators
Pressure Vessels/Tanks
Tempering
Tempering greatly increases the strength of glass and helps it overcome the damaging effect of scratches and other surface defects. Glass is heated to a specified point above its annealing temperature, then quickly quenched causing the surface to shrink and harden. While the interior cools more slowly it tries to shrink, putting itself in tension and creating a compressive stress on the surface. When completed, the surface compression must be overcome and a tensile stress introduced before the glass can be harmed. Thus, the mechanical and impact strength as well as the thermal shock resistance are improved greatly.
Note: All Glass should be protected from thermal shock, and shielding is recommended.
Glass and Tubing for Level Gauges
Model Selection Table

Model Selection
Adjust above
Model
Type
Color
Shape
Normal Service Rating °F
Pressures by the following:
530
Annealed Borosilicate
Clear
Circle
446
100%
531
Annealed Borosilicate
Clear
Rectangle
446
532
Cobalt Blue Furnace
Blue
Circle
446
100%
533
Cobalt Blue Furnace
Blue
Rectangle
446
534
Vycor
Clear
Circle
1652
75%
535
Vycor
Clear
Rectangle
1652
536
Quartz
Clear
Circle
1742
60%
537
Quartz
Clear
Rectangle
1742
538
Tempered Borosilicate
Clear
Circle
500
300%
539
Tempered Borosilicate
Clear
Rectangle
500
528
Pyroceram
Amber Tint
Circle
1292
529
Pyroceram
Amber Tint
Rectangle
1292