MARKETS
---
Waterjet Cut Gaskets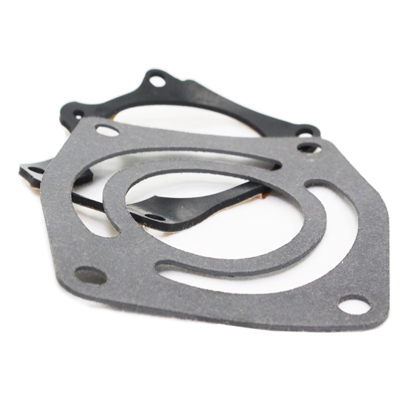 Quest Gasket's waterjet cutting service offers a fast, flexible, and accurate method for fabricating complex or difficult parts while maintaining the integrity of the material.
A very versatile method of cutting that will cut extremely hard materials including metal. Water jet is used to cut metal gaskets, but also Non-asbestos, plastics and rubber. It is known to be a high maintenance piece of equipment. It also has limitations when considering speed. Like a laser cutter it cuts near precision parts using computer software which can be adjusted easily. Unlike a laser it won't burn rubber and some plastics, and it won't reflect off of reflective surfaces like flexible graphite.
Our waterjet cutting equipment is capable of cutting through soft materials like rubber and foam, as well as tough high-performance metal alloys.