STYLE 3070
Woven PTFE Gasket Tape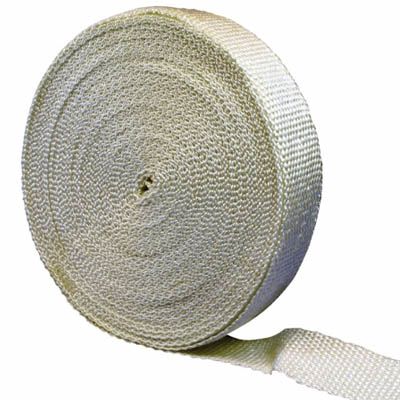 CONSTRUCTION
Style 3070 gasket tape is woven with strong PTFE yarns in a flat, tube-like construction. It is thoroughly impregnated with PTFE and can be treated with an inert lubricant (Style 3070 Wet) or furnished without the lubricant (Style 3070 Dry).
APPLICATION / SERVICE
Style 3070 gasket tape is flexible and compresses easily, and gasket extrusion is negligible. It readily conforms to flange irregularities and fills in surface voids even at low flange bolt loads. It handles virtually any chemical service with the exception of molten alkali metals, and can be used in most food processing and pharmaceutical applications. This style is recommended for sealing glass, fiberglass and metal flanges, and is commonly used for sealing tank and vessel lids.
Services Limits
Type
Description
Value
Temperature Limits:

Minimum

Maximum

-450°F

500°F

Pressure Limits:

Static

vacuum to 360 psi (25 bar)

pH:
0-14
STANDARD PACKING
WET
Width
Thickness (Feet per pound)
1/8"
1/4"
1/2"
20.5
-
3/4"
13.5
6.7
1"
10
5.0
1-1/4"
8
4.0
1-1/2"
7.6
3.8
2"
-
2.5
DRY
Width
Thickness (Feet per pound)
1/8"
1/4"
1/2"
18.5
-
3/4"
12.5
6.6
1"
9.4
4.7
1-1/4"
7.4
3.7
1-1/2"
6.1
3.1
2"
-
2.3